Whether your button is serving as a fastener or if it is strictly for ornamentation we're sure that you will agree that buttons are invaluable for embellishing your crochet work. This is why we have decided to start a series of blog posts called "buttons".
The first buttons that we have chosen to feature are from a fellow Etsian named Orly Rabinowitz. Orly is from Israel and she is the creative force behind "

rabinowitzorly

". Here is where you will find a beautiful collection of unique, and one-of-a-kind buttons that are all handmade from polymer clay.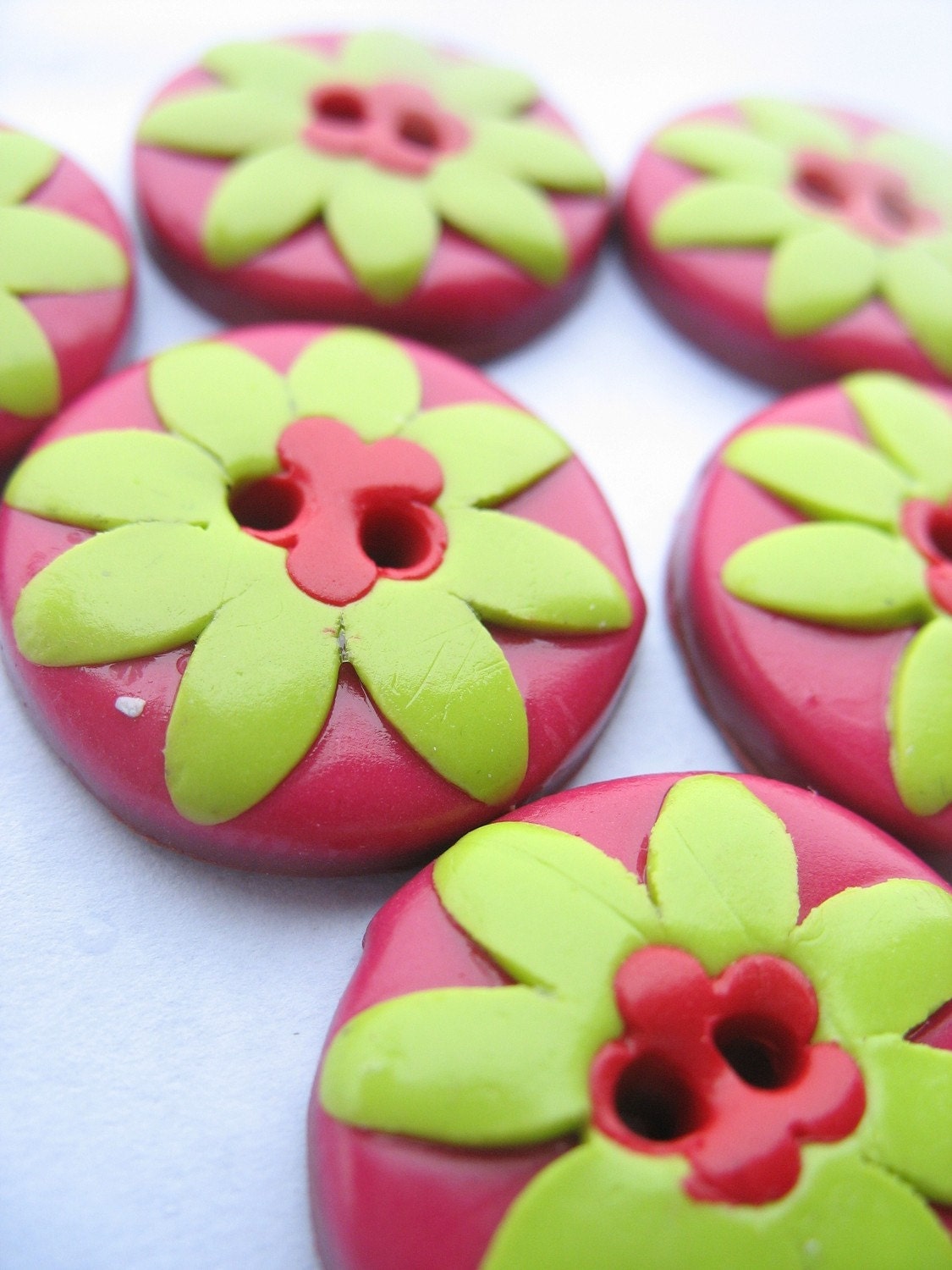 The wonderful thing about Orly's buttons is that she uses the millefiori technique, mixing the colors and creating the pattern which produces one-of-a-kind buttons. This method ensures that no one in the world will have the same item as you!
In Orly's own words she says, "I became enchanted with the endless richness of colors and objects Millefiore revealed before me. I enjoy discovering new harmonies between different colors, playing with different shades and trying new combinations. I am constantly amazed at the infinity of the world of colors and the richness of feeling one can convey through them."
We are also excited to share this lovely photo that Orly sent to us!
These are some Cabled Apple Jackets
that Orly first crocheted and then embellished with her own creations. If you are interested in purchasing the crochet pattern for the

Cabled Apple Jacket

please feel free to visit our etsy shop at

knotsewcute.etsy.com

.
To

view more or Orly's amazing work we encourage you to visit
www.orlyfimo.com
. Enjoy!!